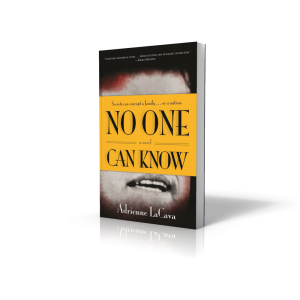 Heads up, Team NOCK: Starting at 12:01AM this Sunday, Dec. 22, you can download No One Can Know in eBook form through Amazon for FREE. This promotion lasts 3 days, through Christmas Eve. It will be my last promotion for at least six months.
Snagging it for Christmas GIFTS is easy as pie. Even if your recipient doesn't own a Kindle they only need the Kindle app on their iPad, Nook or any e-reading device. The app is one click and also free.
True that during these promotions I don't earn royalty, but you help me attract new fans and help NOCK "get exposed" in a wider circle of readers by sharing this post, and encouraging your friends and family to take advantage! The total number of downloads during the promotion always counts big on several levels.
Reviews continue to be good! If you've read NOCK but haven't rated or reviewed it yet, please consider doing so. It's been awhile since the last reader review landed on my Amazon page (or Goodreads or LibraryThing), so I'm drumming up activity.
This has been a huge year for NOCK and me. I'm very thankful for the awesome support of my amazing family and friends. And I hope all my readers have the merriest holidays ever!
---
---